rapifleX® MALDI PharmaPulse®
The all new rapifleX® MALDI Time-of-Flight mass spectrometer is the heart of the MALDI PharmaPulse®, it incorporates Brukers latest 10 kHz scanning laser technology and can read multiple samples per second. All components of the system work in concert for fully automatic HTS operation. The newly designed screening software suite supports HTS workflows and works in combination with a proprietary assay development module which empowers assay developer to accelerate label-free assay development for MALDI mass spectrometry. The latest 'Synthesis Screening' software module of the rapifleX® MPP opens a new application space for e.g. monitoring of chemical reactions at high pace or analysis of binding assays at incomparable high throughput and specificity.
rapifleX® MALDI PharmaPulse® (MPP) combs through large compound libraries of millions of substances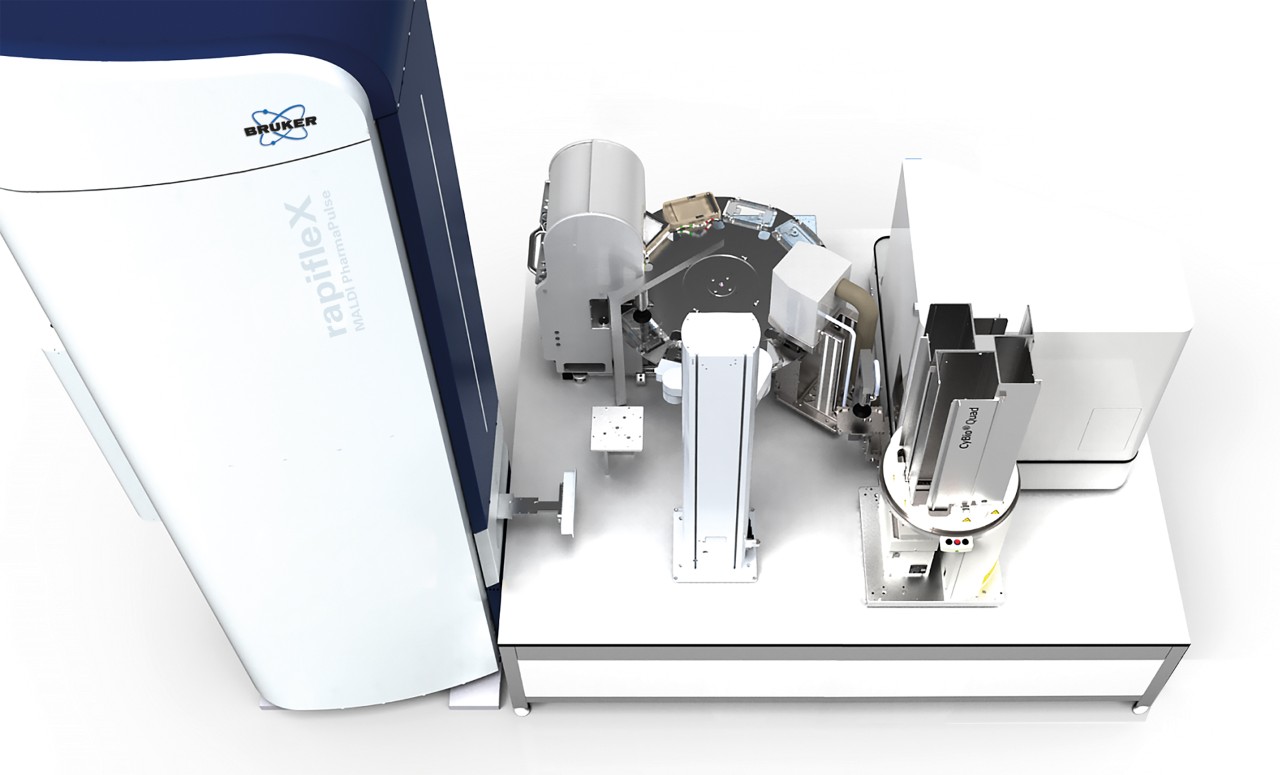 The use of mass spectrometry allows the measurement of unmodified substrates in primary screens to avoid false positives or false negatives, making confirmation screens redundant. The system is designed for fully automatic handling of 384 and 1536 sample plates to screen more than a million compounds in a week in support of drug discovery.

New standard for ultra-High-Throughput Screening Label-Free 'Hit' Identification
By combining the speed of Bruker's patented smartbeam 3D laser technology with the direct-detection capability of mass spectrometry, the rapifleX® MPP delivers unprecedented screening capability for ultra high-throughput screening of biochemical and cellular assays. It allows you to screen through large and diverse compound libraries at a pace of over a million compounds a week, epitomizing the perfect balance of automation and miniaturization.
Robustness to analyze 2-3 million samples without intervention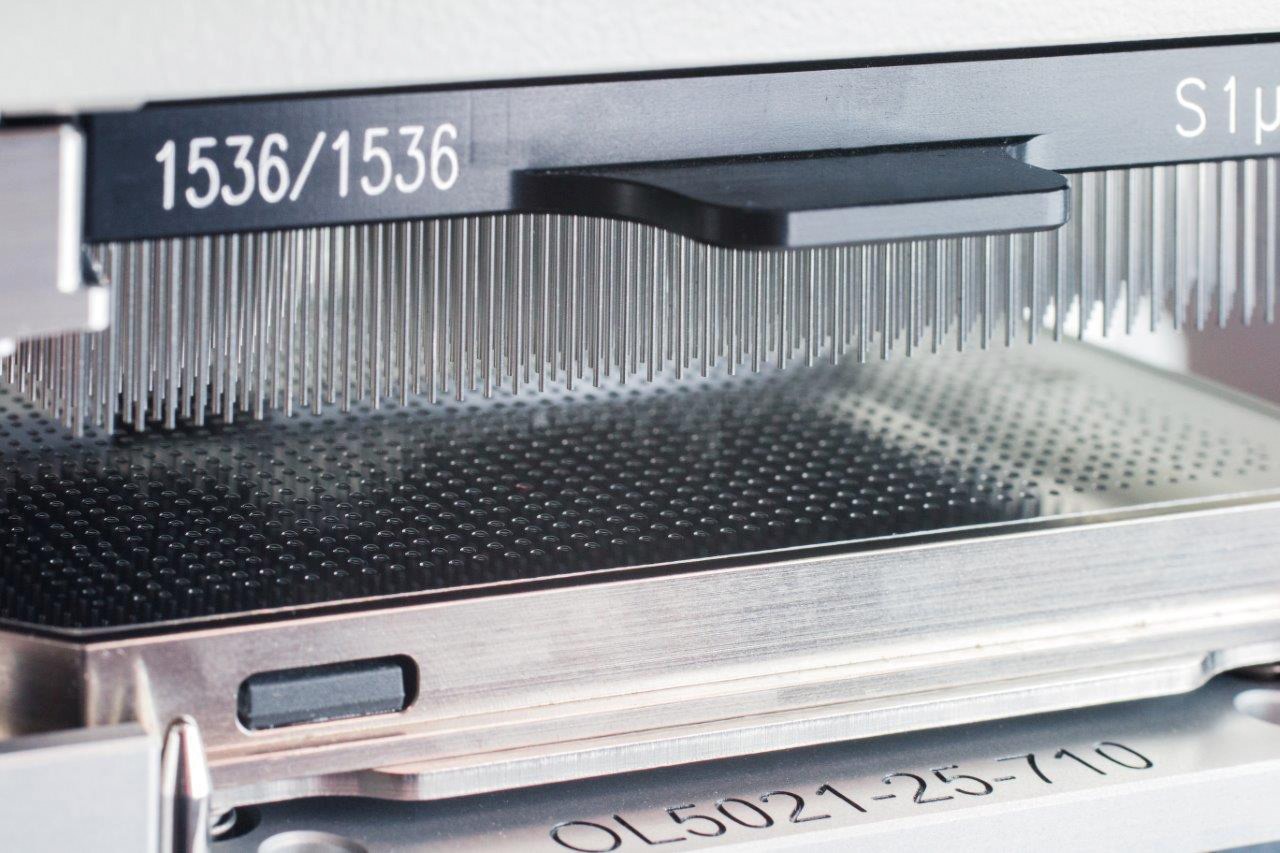 New source and ion optical design
No source/ion optic cleaning even within primary screens
Easy and fast cleaning if required
Compatible with CyBio®-Well vario with 384 or 1536 channel simultaneous pipettor for high precision and ultra-fast sample plate preparation.
Single digit cost per sample
No LC solvents, no waste, no labeling
0.025 to 1 μL sample volume
Low cost disposable sample plates
Fully automatic 1536 sample plate change
New ultra-fast autoloader seamlessly integrable with common robot systems
Rugged design tailored for uHTS operation
New disposable MALDI HTS sample plates
Fulfills all requirements for reliable MALDI ionization
Suitable for 384, 1536, 3072 or 6144 geometries