fleXmatrix® delivers high resolution imaging quality while protecting instrument integrity
fleXmatrix® kits enable easy and convenient preparation of matrix solutions for use in MALDI Imaging. Delivered in convenient portion sizes, fleXmatrix® simplifies and speeds up sample preparation. Different kits are available for the MALDI Imaging analysis of lipids, peptides, and proteins, and specialized matrix specifically for MALDI-2 post-ionization analysis.
fleXmatrix® is extra pure to remove potential sources of contamination. This simplifies laboratory workflows and maximizes uptime by removing potential sources of sample or instrument contamination. It comes pre-portioned for ease of preparation and fleXmatrix® dissolves rapidly for short sonication times.
fleXmatrix® is perfectly suited for use with IntelliSlides® and can be used with all of Bruker's MALDI Imaging platforms. It offers reliable MALDI ionization and is easily removed from tissue samples after MALDI measurement for applications such as histological staining.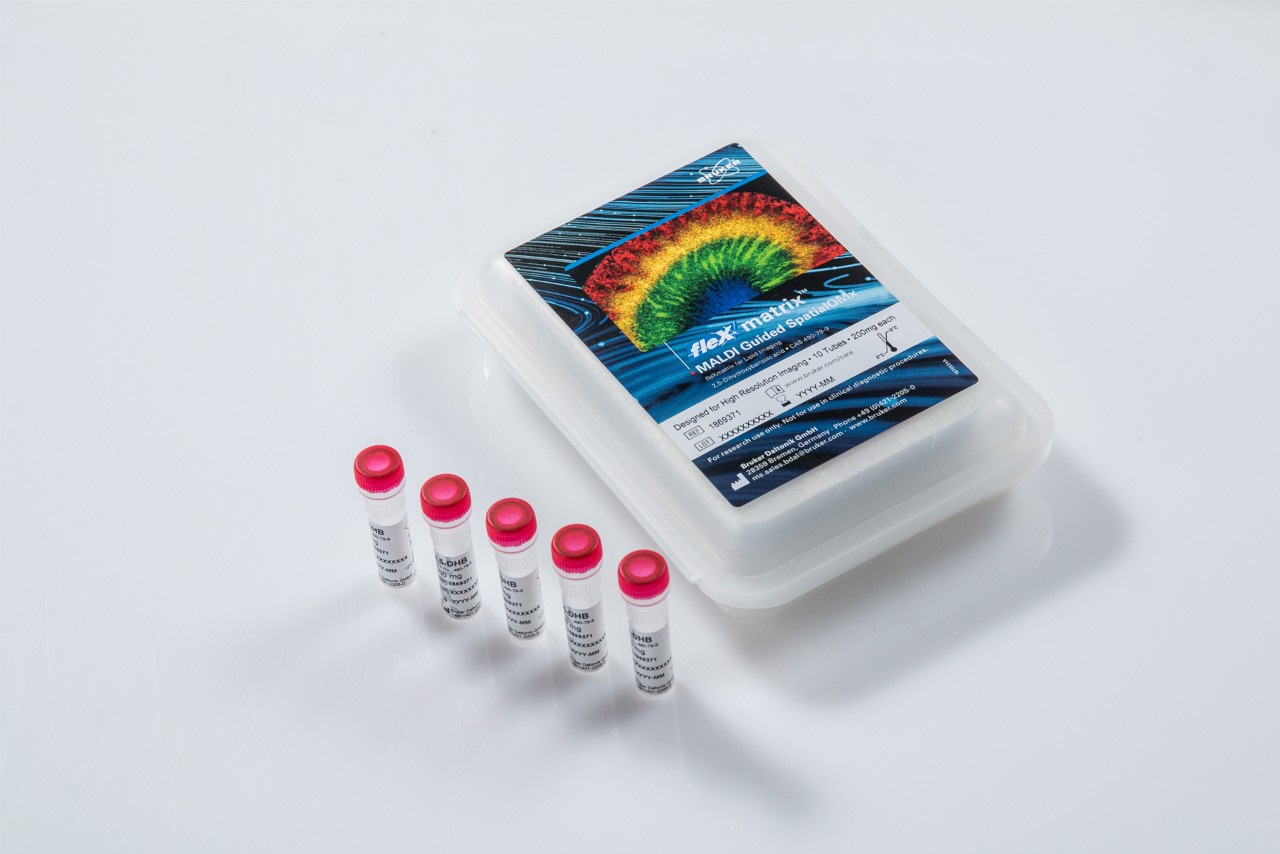 Increase productivity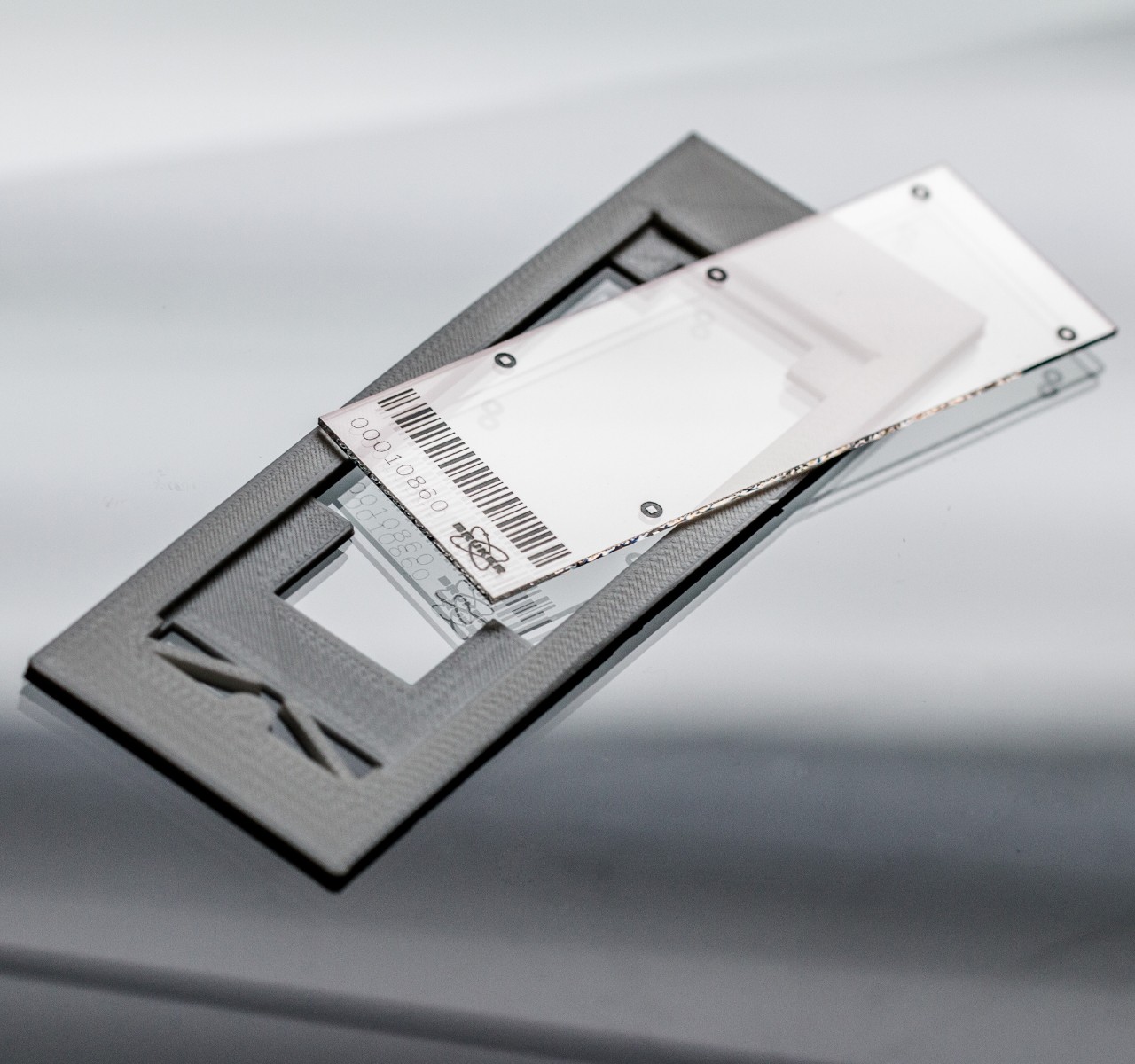 A variety of MALDI targets are available. Proven AnchorChip technology for easiest automation, as well as standard formats available with 96, 384 or 1536 spot geometry.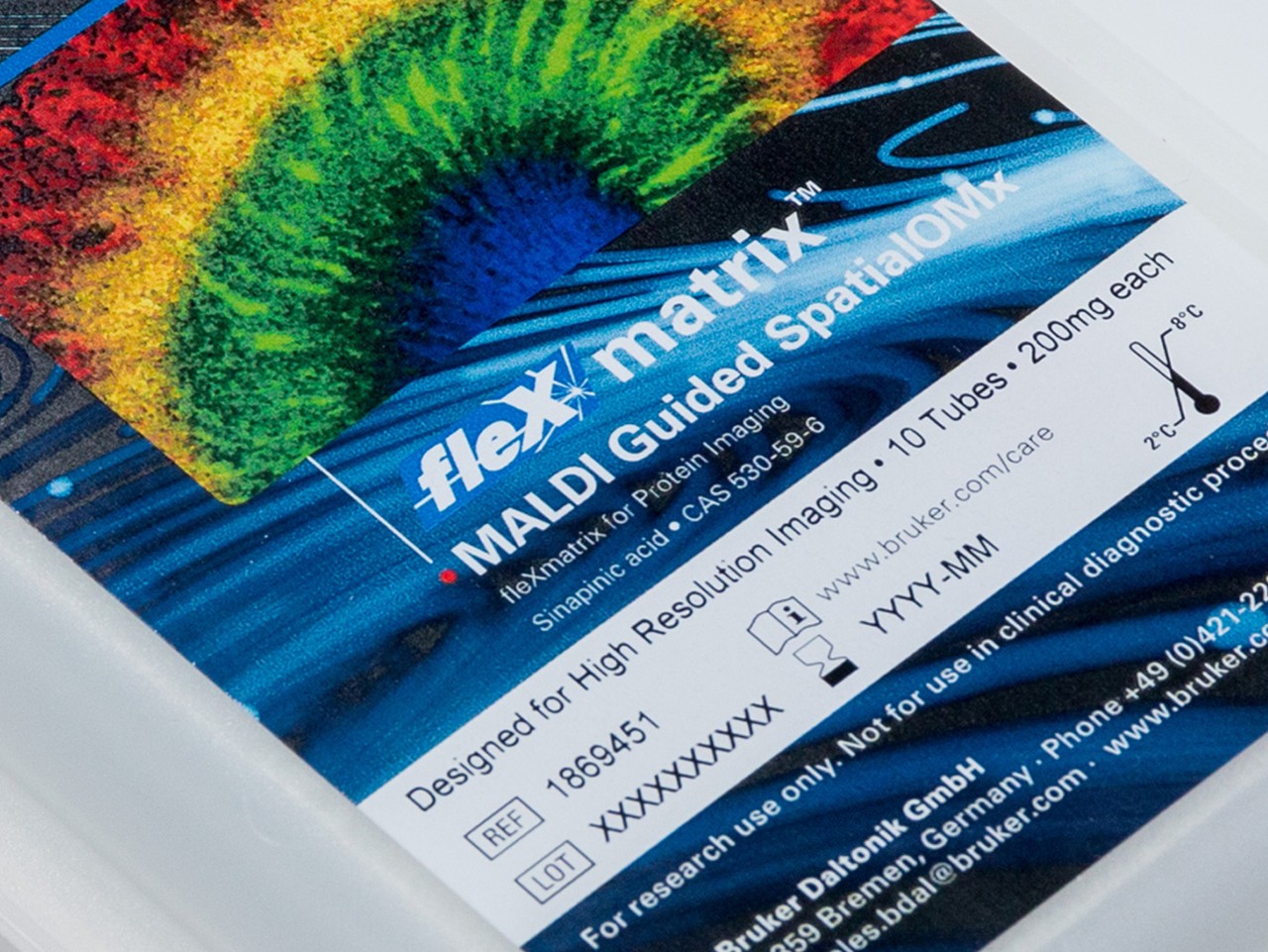 IntelliSlides®
Pre-inscribed IntelliSlides® streamline and simplify experimental set up processes in the lab and on all of Bruker's MALDI Imaging instruments.
IntelliSlides® are a single-use consumable to avoid potential sources of contamination. They fulfill all requirements for reliable MALDI ionization. With all inscriptions on the conductive slide surface, permanent registration marks (teach marks) indicate where to place the sample for alignment within the MALDI instrument.
With a unique serial number and barcode to simplify sample tracking, IntelliSlides® are also compatible with histology and microscopy techniques.
Automated image acquisition is available on Bruker's timsTOF fleX and rapifleX® platforms with flexImaging 5.1 and above.